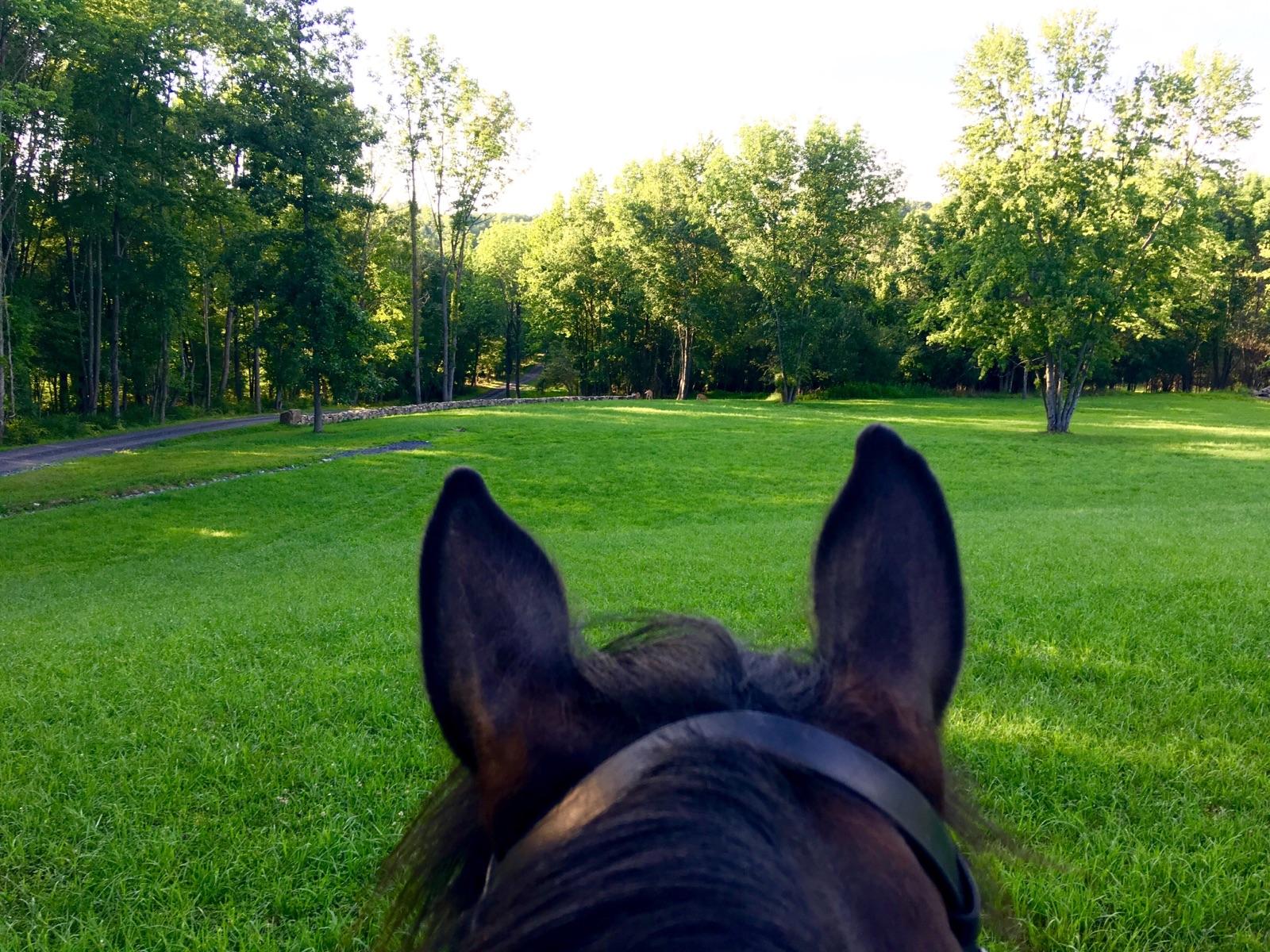 "The Wind of Heaven is that Which Blows Between the Horses Ears." – Arabian Proverb
Raven Hill Farms (50+ acres) is a very private, secluded, full service equestrian center located in the heart of the Hudson Valley in the Town of Warwick, NY. Home of the Equi-Power Solutions® program and Jockey Hollow Pony Club, Raven Hill Farms has quickly become the preferred riding club for friends and clients to enjoy their equine partners. RHF is the dream of proprietors Thomas and Deirdre Hamling who wanted to create a beautiful, serene, and peaceful environment for family, friends, and clients to relax and learn more about how horses can enrich our lives.
The horses at RHF enjoy 14 matted 12 x 12 stalls with either a large window or a dutch door. The barn is light, airy, and welcoming with matted aisle, heated tack room and heated wash stall.
At RHF we combine our love of horses with friendship, parties, clinics, trail rides, horse shows as well as other equine adventures!  We support and encourage one another in a non-judgmental atmosphere where we all strive to improve our riding skills and to achieve harmony with our horse.
Extra Large 85 x 200 Illuminated Indoor Arena with Superior Dust-Free Footing
100 x 200 Outdoor Scenic Arena
14 Stall Barn with all Amenities
One Mile Maintained and Manicured Gallup Path
Miles of Scenic Lakefront Trails
Large Air-Conditioned Scenic Conference Center