CHEYENNE or CHY BOY
Equi-Power Team
Cheyenne or "Chy Boy" as he is known around the farm is King of the Hill. Chy is a been-there-done-that kind of boy who has taught so many the love of horsemanship and riding. Chy is currently being used in our Equi-Power Program and in a limited amount of lessons. He is the equine soul mate of owner, Deirdre Hamling.
Gracie is a five year old stunning Clydesdale/Paint cross who belongs to owner Deirdre Hamling. Gracie is on her way to being a super star in the Dressage Arena under Tom Noone's expertise. Gracie also participates in the Equi-Power Program.
Katie is our miniature mare. She is a beautiful all black bundle of love. Katie enjoys her two pasture mates, Rio and Dandy and the three of them make up a wonderful Equi-Power team.
GUARDED JEWEL
Prix St. Georges School Master
Guarded Jewel is our Prix St. Georges School Master, owned and trained by Susan Stegmeyer of Kingdom Keyes Dressage and Raven Hill Farms. If you are a seasoned rider looking to fine tune your skills on a horse that does it all, please call Susan for a lesson at 845-522-1348.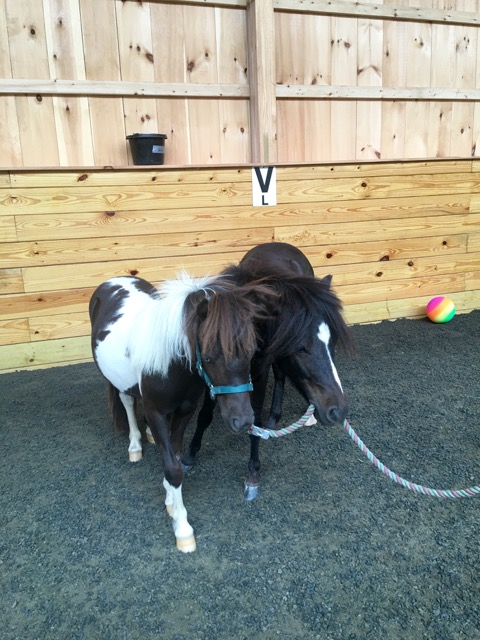 RIO & DANDY
Equi-Power Team
Rio & Dandy are Raven HIll Farm's mini geldings. They are best buddies and partner with fellow mini and pasture mate to make a fabulous Equi-Power Program team.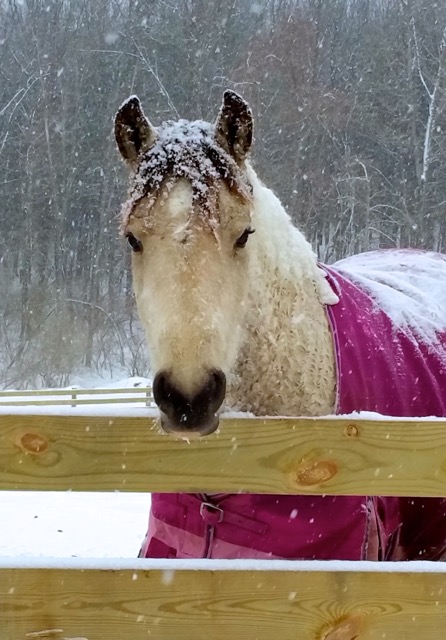 Lamb Chop is a five year old Bashkir Curly. She is currently in training and doing quite well. Lamb Chop will make a great partner for the young rider or amateur adult with the ability to move in any direction. She is just as sweet as she is pretty, willing to do anything her humans ask of her. Lamb Chop loves attention and is also being groomed for a spot on the Equi-Power Team. Lamb Chop is currently offered for sale or on site-lease.
Darby is our newest addition. He is a three-year-old draft cross. Darby started his under saddle training and is coming along beautifully. He is also an integral part of the Equi-Power team.