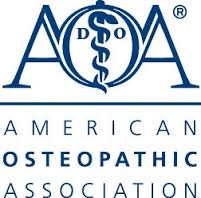 STRAIGHT FROM THE HORSE'S MOUTH
TouroCOM-Middletown students learn to establish trust and recognize nonverbal cues through Medicine and Horsemanship program.
The five "patients" are scattered throughout the barn. A group of 18 student government leaders from Touro College of Osteopathic Medicine-Middletown (TouroCOM-Middletown) enters the corral, deciding which one to approach. Will it be the chestnut Warm Blood, the majestic Clydesdale or the miniature horse?
As participants in the Medicine and Horsemanship program offered at Raven Hill Farms, students engage with horses as a way to increase their awareness of nonverbal communication and its importance in the physician-patient relationship.
Why horses?
"Horses are honest teachers and are very sensitive to everything they see and feel," explains Deirdre Hamling, owner of Raven Hill Farms. "Our program provides medical students with an understanding of how nonverbal communications can impact relationships with patients."
Researchers have even found that horses and humans display similar facial emotions when expressing fear, surprise and sadness. Learning to pick up on these nonverbal cues can help students better understand how to establish trust and respect with patients, Hamling explains.
An eye-opening experience
Alex M. Joanow, DO, an adjunct clinical professor at TouroCOM-Middletown, first presented the program to Kenneth J. Steier, DO, the school's dean. "First- and second-year students have very limited exposure to patients. They're stuck in classrooms, and this was an opportunity for them to start practicing important skills," Dr. Joanow says.
Through the program, students participate in a series of activities ranging from simple grooming exercises to guiding horses through an obstacle course without using reins.
The program left a lasting impression on participants, with many noting it helped them improve their bedside manner.
"Not only did the program teach us how to better read our patients, but it also helped us think about different ways to approach our patients," says Rajat Malik, OMS II.
Dr. Steier agrees.
"Working with the horses helped us learn to read body language and adjust our own mannerisms," he says. "If you can make a skittish horse feel comfortable, you'll be good at making patients feel comfortable."